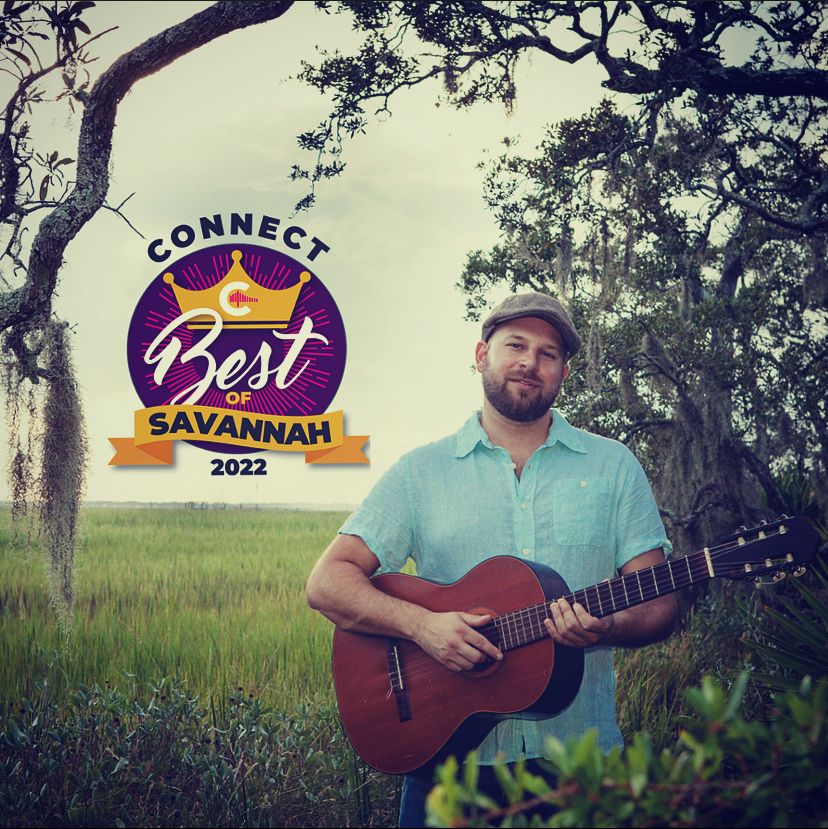 Voted Best Local Americana/Folk/Roots Band/Artist -  2022   (Connect Savannah)
Harnessing a wide range of influences from Tom Petty and Jack Johnson to Steve Earle and James Taylor, and straining them through an easy-going filter that embodies life on Coastal Georgia and South Carolina, coupled with imagery invoking that coast, Eckstine has grown from his John Prine influenced roots into a singular singer/songwriter inspired heavily by his home of nearly twenty years.
For years, Eckstine has developed as a songwriter and performer due to the overwhelming support form his local fanbase that encompasses Savannah, Beaufort and Hilton Head. His band, The Accomplices, hit a peak regionally, selling out music halls and earning major support. He now rightfully claims the Lowcountry as his home and his performance space.
Eckstine moved to Lowcountry from his native Cleveland, Ohio nearly two decades ago. He fronted the wildly popular Americana band The Accomplices—Voted Best Band In Savannah by Savannah Magazine 2015 and 2016—where his craft as a songwriter began to take shape. In 2017, Eckstine released his debut solo album and began a new chapter in his songwriting saga. In 2020, the mandatory quarantine provided Eckstine with an opportunity. Moving to a home studio opened new possibilities for him to slow down and work on his craft, fine tuning unresolved songs and penning new ones. The result was "Lil' Blue" 8 brand new tracks that vary in sound and feel but are grounded in their influence. 
Whether solo or with a backing band, Eckstine mixes up the set list with songs from his solo records, his time with The Accomplices, and a range of choice covers, striving to keep the show energetic and engaging for the audience.